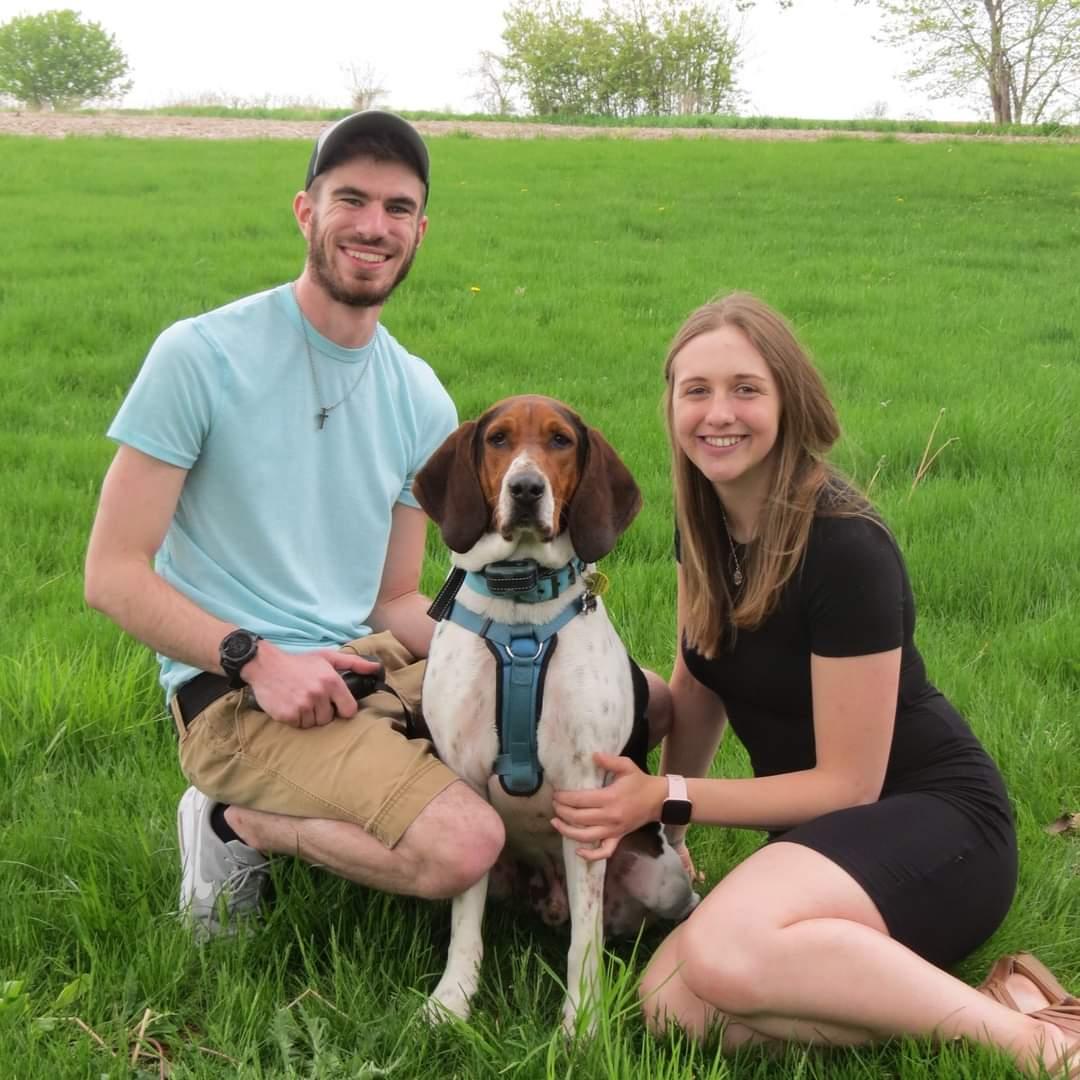 Pastor Carter Jorgensen - Serving the Liberty Pole, New Hope and Retreat United Methodist Churches
As a pastor of one of the charges in the Driftless Regional Ministry, I serve three congregations:  Liberty Pole UMC south of Viroqua, New Hope UMC in De Soto, and Retreat UMC. While spread apart geographically, these three unique churches are bound together in their love for the Lord and their call to serve the community.
One of the first things that you'll probably notice about me is that I'm not very old. I was fortunate enough to recognize and discern my calling into ministry at a very young age. I started serving in church leadership roles and filling the pulpit throughout high school and have been on the path towards ordination ever since. It's been my dream, my calling and my biggest passion. Serving the Lord while encouraging others is something that I'm extremely excited about and I bring a lot of energy while doing it.
I grew up on a small farm in Brodhead Wisconsin. We had around seventy Holsteins that we would milk in a stanchion barn. I will often joke about how growing up on a farm drove me into the ministry!  While driving around the area around our three churches, looking out at the fields and small farms made me feel familiar with where I grew up. In the recent past, I've even worked full-time as a milk hauler. Some things never change!
Working with kids has been one of my biggest passions throughout my life. Early on, I would help lead vacation Bible school in my local church. I was able to teach Sunday school classes while I was in high school. In college, I served as a counselor at our Wisconsin United Methodist Camps. While I served in the Platteville area, I was fortunate enough to be involved with the FCA (Fellowship of Christian Athletes) program in town. I also coached the Potosi track and field team. Watching kids grow in faith and get excited about having a relationship with God is incredible. Strong Christian leaders helped shape me at a young age and the importance of youth ministry should not be overlooked.
Join us at one of the Driftless Regional Ministry churches on Sunday and walk with us on a faith journey for a connected and deeper relationship with God.
Blessings,
Pastor Carter Jorgensen
Pastor Erika Martinez-Flores - Serving the Viroqua and Westby United Methodist Churches
My name is Erika Jezael Martínez-Flores, I was born at Mexico City.  My husband's name is Rev. Jorge Alberto Ochoa-Lonji and we have been happily married for 11 years. We don't have human children, but we have two "furry girls", a dog named "Winky" and a cat named "Rosita". 
I'm an ordained pastor of the Methodist Church of Mexico and was ordained in 2009. I have bachelor's degree in Theology from the Methodist Seminary "Dr. Gonzalo Baéz-Camargo" and a bachelor's degree in Educational Psychology from Universidad Pedagógica Nacional, both in Mexico City.  
We arrived in the USA six years ago in North Carolina, and my first appointment in North Carolina was as the Executive Director at El Refugio Family Resource Center at Jonesboro UMC, an outreach to migrant community. I have been in Wisconsin for over two years and I served as a pastor at Whitewater Area Regional Ministry at two of their four churches: Richmond UMC and Bethel UMC. 
Now, my husband and I, we have received the Call to serve in the Southwest District; my husband in the congregations of Faith UMC, Dell UMC and La Farge UMC. For my part I will be serving in Viroqua UMC and Westby UMC.
I grew up in a Methodist family, my faith and the way I understand my ministry is based on the principles of Wesleyan biblical-theological. I believe that the people of God should bear witness to the love of God through our interrelationship with others. I believe that we are called to ground the foundations of social justice, peace and a full life for the Kingdom of God. I believe that there is no sanctity without social sanctity.
Therefore, my ministry has focused on serving my churches and my community through concrete acts of love. My leadership is based on finding ways for our communities of faith to be the light and the salt, that is, to help transform the environment to which we belong.
I'm so excited and honored to be serving at these two beautiful churches. We will certainly face new challenges, and with them we will have the opportunity to grow together and be blessed. May the love of God be what keeps us firm and united, may His Holy Spirit inspire us each day and may Our Lord accompany us in our journey as brothers and friends.