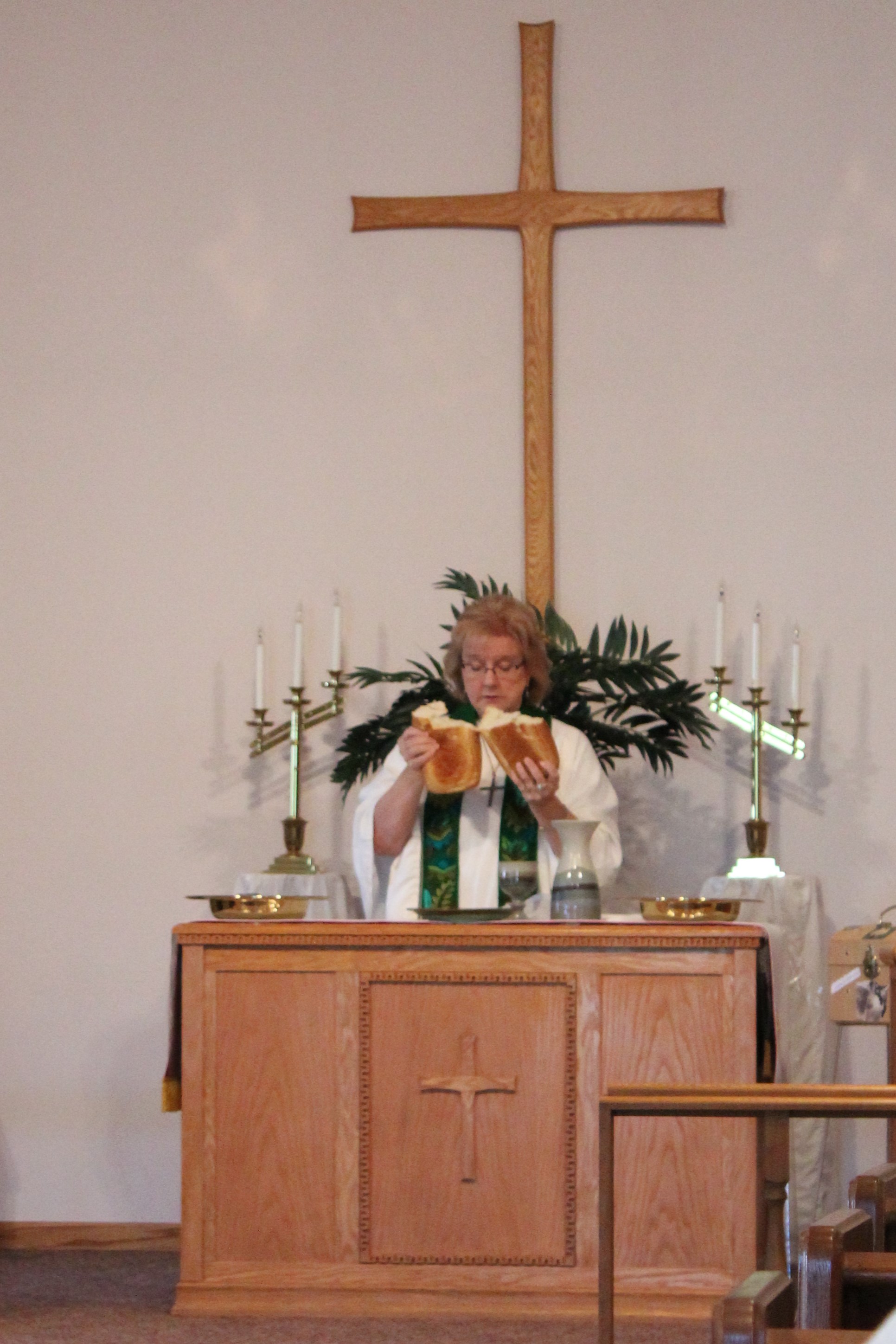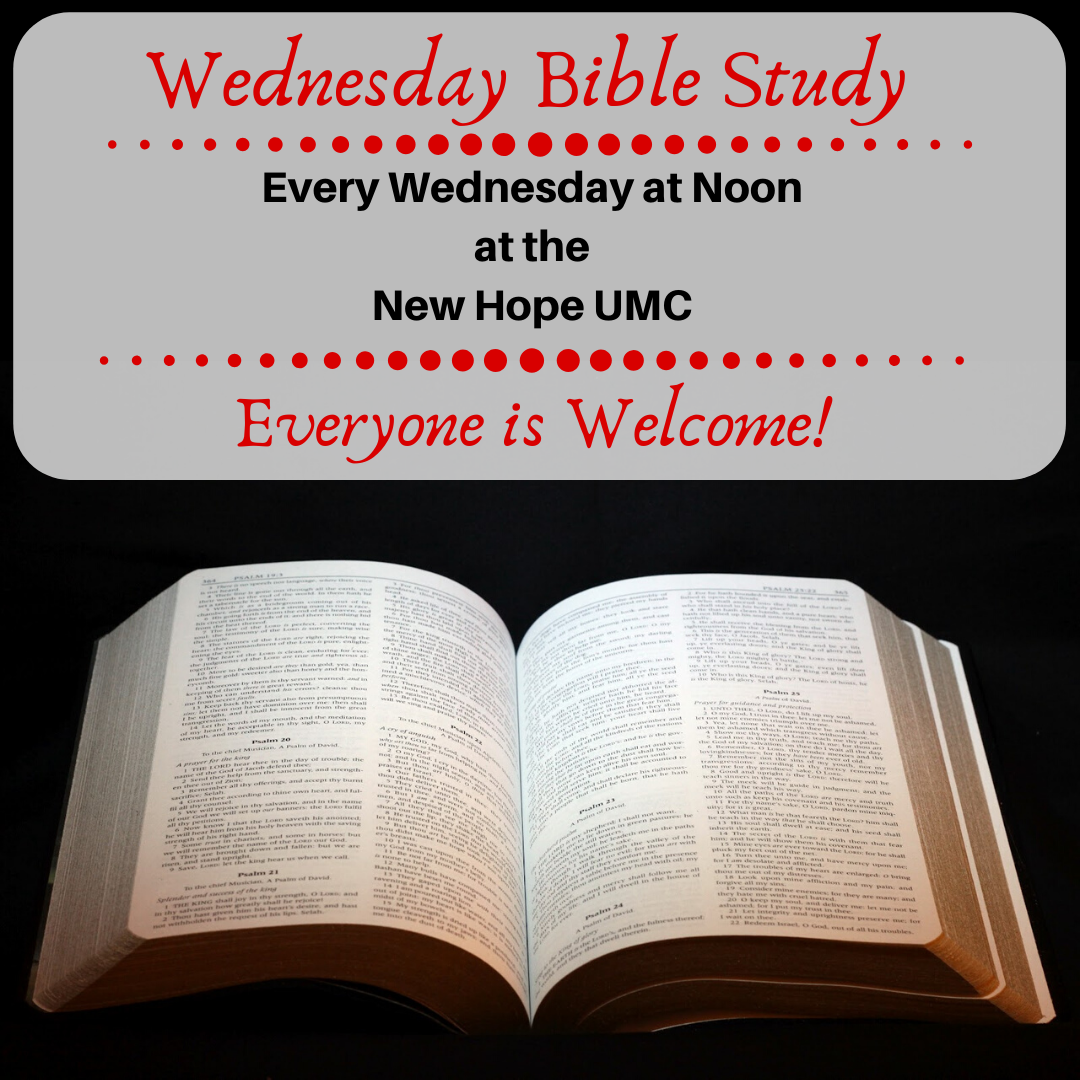 Who we are
The mission of the New Hope United Methodist Church is to help members and friends of all ages discover, equip and empower their lives to take part in God's plan and purpose for their lives. We work together as a family of faith with love and joy to do this mission and to serve our community.

Our family of faith originated from the blending of two smaller United Methodist Churches (De Soto and Red Mound UMC's) in the De Soto area.  Since our establishment as the New Hope UMC in 1987, we have continued to serve the De Soto area with the love of Jesus Christ through various community projects, missions, and Sunday worship.  Our worship features solid biblical teaching with music varying from traditional to country & western style hymns.  We offer many opportunities for everyone in the whole family to share in.  We also support many world-changing programs locally, regionally, and globally.

Whether you live in the area or are simply passing through the De Soto area, we invite you and your family to worship with us any Sunday.
Worship Schedule
SUNDAYS
10:30 a.m. Worship

Sunday School during worship (Sept. - May)
Check our calendar for special services!
New Hope United Methodist Church
What should I expect when I visit the New Hope UMC?
Our church is a family of faith that everyone is invited to be a part of, so come as you would to a family event. You will not be judged by your appearance. Some of our Sunday crowd arrives in a t-shirt and jeans while others like to dress up a little more.
We have ample parking and our building is handicap accessible.  We have two paved parking lots on the west and east sides of the church building for you to park your vehicle.  Both parking lots have access to State Highway 82.  Once you leave your vehicle, simply enter through the main entrance facing the highway.  Someone will be there to greet you and answer any questions you may have.
If you desire to enter our fellowship hall, there are two entrances available.  The first is via a stairway located just inside the main entrance of the church building.  The second entrance is in the back of the church building and is handicap accessible.  There is also handicap parking available at the front and rear of the church building.
We are warm and welcoming, and want everyone to feel accepted. When you arrive, our hospitality team will be there to greet you and can answer any questions you may have.  Our greeters will also hand you a bulletin upon entering.  Our bulletins detail the order of worship for the day and other important information you may need.  To see an example of our weekly bulletin, check out the bulletins from our recent worship services.
We believe that worship is a sacred time when people are led by the Holy Spirit to pray (Romans 8:22-26) and to worship God (1 Corinthians 14:25).  The music featured during our service varies from traditional hymns to country & western style hymns and are often songs that many are quite familiar with.
Prior to our worship service, we have a special time of fellowship when beverages and snacks are served.  Everyone is invited to join us during this time of fellowship.
All children are invited to participate in our Sunday School program.  The Sunday School is active from September through May and begins partway into the service.  We all start worship together as a family.  Following a children's sermon from our pastor, the children are invited to Sunday School.  The Sunday School concludes at the end of the worship service.  If your children do not wish to participate in Sunday School, that is okay too.  Feel free to let them stay and worship as a family.  We welcome all ages to worship with us.
In the United Methodist Church, the table of Holy Communion is the Lord's table, not the table of the United Methodist Church or even our local congregation!  We invite everyone to participate regardless if you are a member of our church or not!  All we ask is that you seek to respond to God's great love and to lead a new life of peace and love.
We celebrate Holy Communion on the first Sunday of each month and on special days throughout the year.  Again, everyone is welcome to participate.
If you have any additional questions please feel free to email us or call the church office at (608) 648-2528, and we'd be glad to make sure you have the information you need!
The New Hope UMC often opens its doors to community groups and families.  We invite you to use our fellowship hall and sanctuary for events like meetings, weddings, funerals, and other family gatherings.  For more information on our facility use policy and any charges associated, feel free to contact us via email.  You can also call the church office at (608) 648-2528.