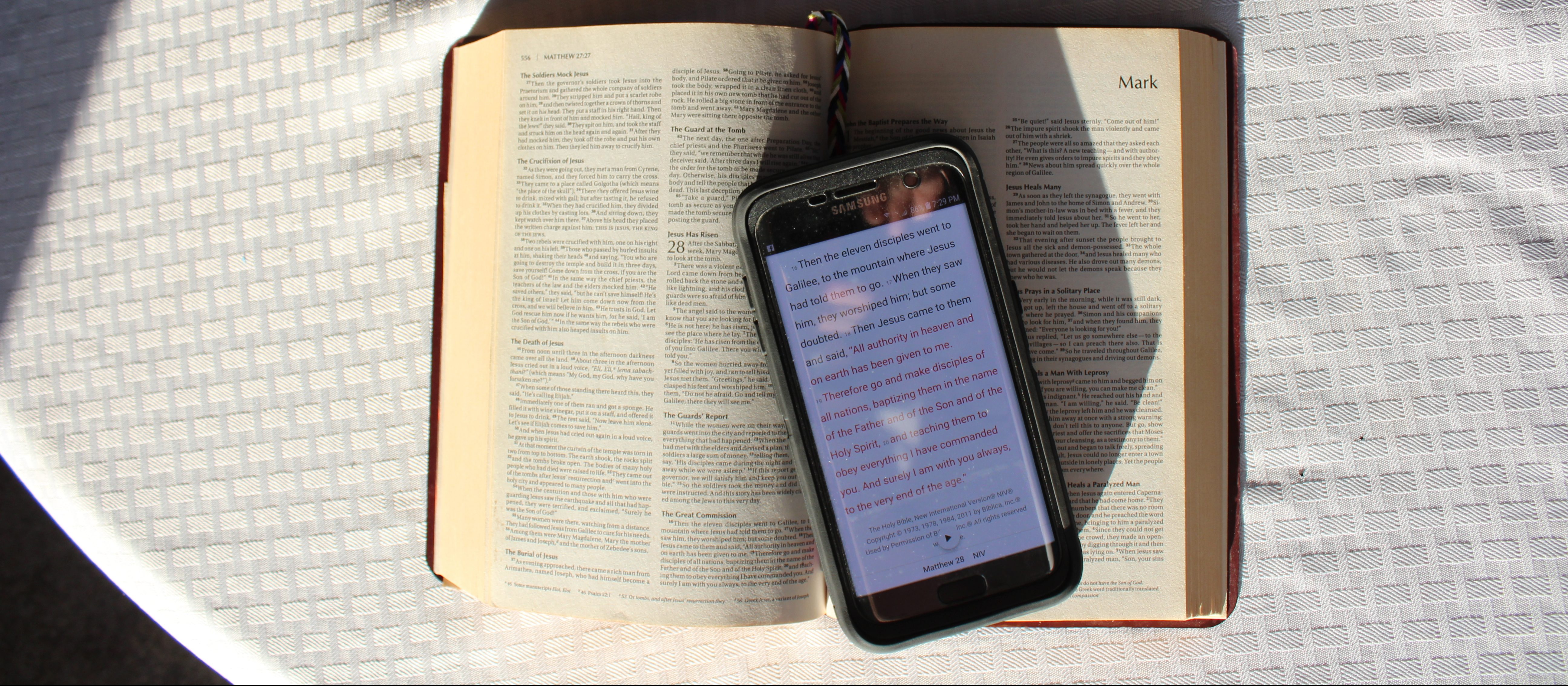 Interactive Online Bible Study
Interactive Online Bible Study
Connect to God's Word... Anywhere, Anytime!
Life can get busy and often it can be hard to squeeze in time for a traditional Bible study.  We've been there.  We understand.  Luckily, when life gets chaotic God always provides a way for you to connect to Him through His Word!
With our interactive online Bible study, you can connect to God's word every day while also taking part in quality discussions with people just like you!  We harness the power of the YouVersion Bible App (available on all smart devices) to bring you a wonderful Bible study every month!  If you have yet to dive into the world of smartphone technology, that's okay!  You can also be a part of the study on your home computer by going to Bible.com.  Access the study plan early as you start your day and be a part of the discussion any time you have a spare moment.  It is a great way to remain focused on the Lord throughout the day! 
We also encourage you to explore the other Bible studies available through the app.  Dive into God's Word with us through our interactive online Bible study and find the love and peace you've been longing in this busy world!
Dive Into God's Word With Us!
Join This Month's Interactive Online Bible Study!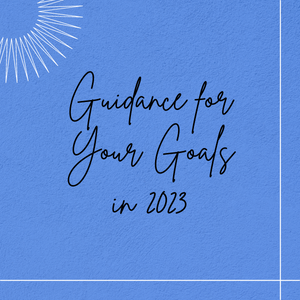 Guidance for Your Goals in 2023
Setting goals for the year ahead is a common practice with the ringing in of the new year.  However, setting goals that align with God's plan for your life and then sticking to them can be difficult!  We need proper guidance to succeed in our goals and plans in this life and what better source of guidance than God's Word!  To help you start your goals/plans off on the right foot, we've brought together a combination of 3 studies on the Bible App to encourage and guide you.
We'll kick things off on Sunday, January 8th with "Setting Godly Goals" to assist you in setting goals that will move you in God's direction for your life.  We then tackle the challenge of time management with "Divine Time Management".  Through this study, you will learn how a God-centered approach to time management leads to receiving all of the good that he has planned for you, including His joy and peace.  And to wrap up the month we will take on the difficult task of being consistent in the work toward our goals.  The "Keys to Consistency" will contain simple and practical ways for us to pursue God in our everyday lives and the goals we've set!
If you would like to participate in the January online studies, use the links provided below!
"Setting Godly Goals": January 8th – 14th
"Divine Time Management": January 15th – 21st
"Keys to Consistency": January 22nd – 28th
These online studies and more can be accessed through the Bible App or bible.com website, which are free resources. In addition to wonderful devotional/reading plans, they provide a verse of the day, and you will be able to read the Bible in a wide variety of versions. The Bible App is available in your app store on your mobile device, or accessible online at www.bible.com.