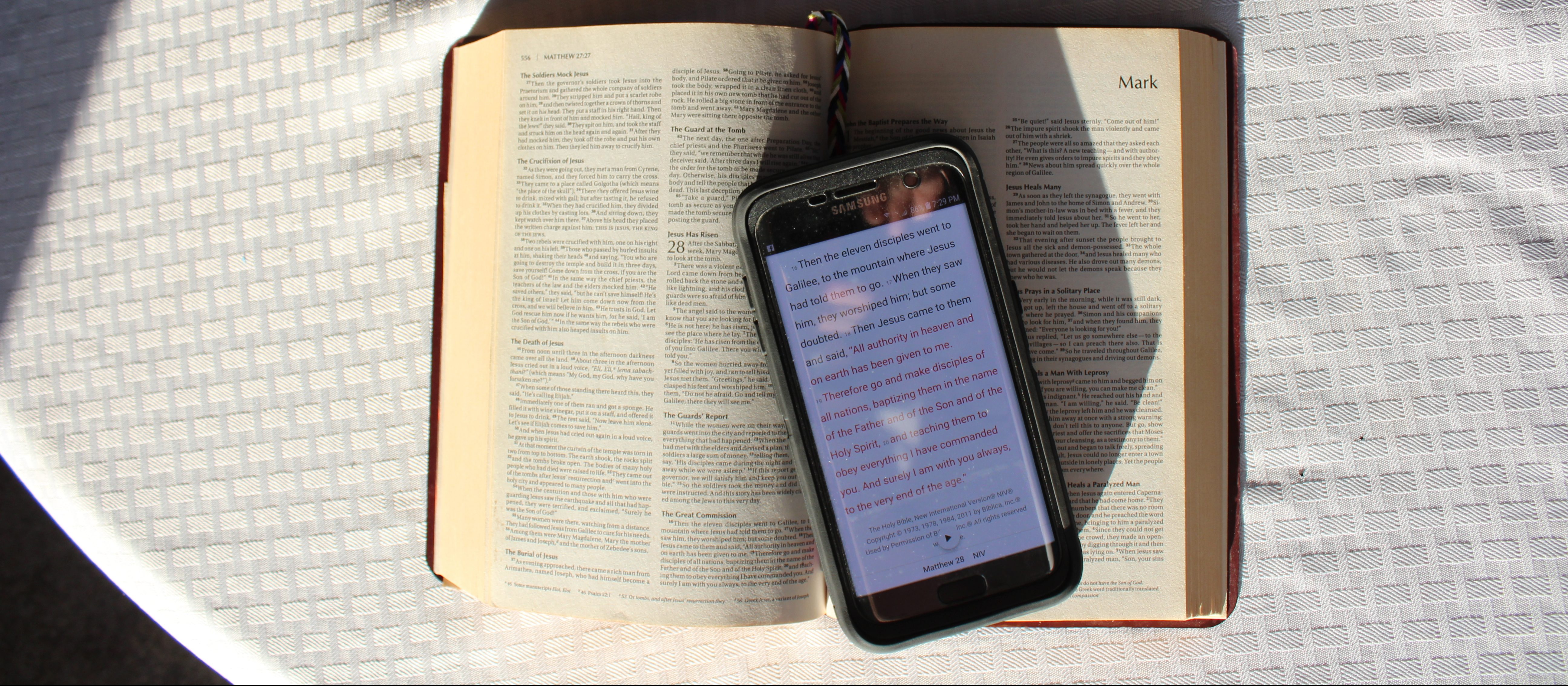 Interactive Online Bible Study
Interactive Online Bible Study
Connect to God's Word... Anywhere, Anytime!
Life can get busy and often it can be hard to squeeze in time for a traditional Bible study.  We've been there.  We understand.  Luckily, when life gets chaotic God always provides a way for you to connect to Him through His Word!
With our interactive online Bible study, you can connect to God's word every day while also taking part in quality discussions with people just like you!  We harness the power of the YouVersion Bible App (available on all smart devices) to bring you a wonderful Bible study every month!  If you have yet to dive into the world of smartphone technology, that's okay!  You can also be a part of the study on your home computer by going to Bible.com.  Access the study plan early as you start your day and be a part of the discussion any time you have a spare moment.  It is a great way to remain focused on the Lord throughout the day! 
We also encourage you to explore the other Bible studies available through the app.  Dive into God's Word with us through our interactive online Bible study and find the love and peace you've been longing in this busy world!
Dive Into God's Word With Us!
Join This Month's Interactive Online Bible Study!
Do you have Daring Faith?
How strong is your faith in God? Have you experienced or seen any miracles lately? Do you want to strengthen your faith? This month's online study, "Daring Faith – The Key to Miracles", will help show you why faith is the key to miracles and will help you strengthen your faith so you can experience God's blessings, answered prayers, and miracles.
Please join us, starting on May 1st for this 31-day study as we explore our faith in God.  To join our study for this month, simply click the button on this page or use click this link: Join the "Daring Faith" Online Study!
The online study can be accessed through the Bible App, which is a free resource. In addition to wonderful devotional/reading plans, it also provides a verse of the day, and you will be able to read the Bible in a wide variety of versions. It's available in your app store on your mobile device or accessible online at www.bible.com.