A resource to guide your way through worship!
Every single service in our churches features a program or bulletin to help guide you through the worship service.  Upon entering our churches, you will likely receive a bulletin handed to you personally by one of our friendly greeters.  Even though all of the churches are United Methodist, the service styles for each church is unique.  This is reflected in our bulletins as well.  Each one of the churches has its own unique bulletin relating to that particular church's worship style.  Our programs also feature upcoming events relevant to that particular church or area and a list of scripture references for the week to help you on your own spiritual journey.
We encourage you to check out the bulletins from our most recent services in all of our churches.  We offer them for viewing on our website.  Simply click on the links in the menu to the right and you will be directed to that particular church's recent programs.  Viewing our bulletins will help you get an idea of what our services may be like.  However, the best way to see what worshiping with us is like is to join us on any given Sunday.  We would be happy to have you join us!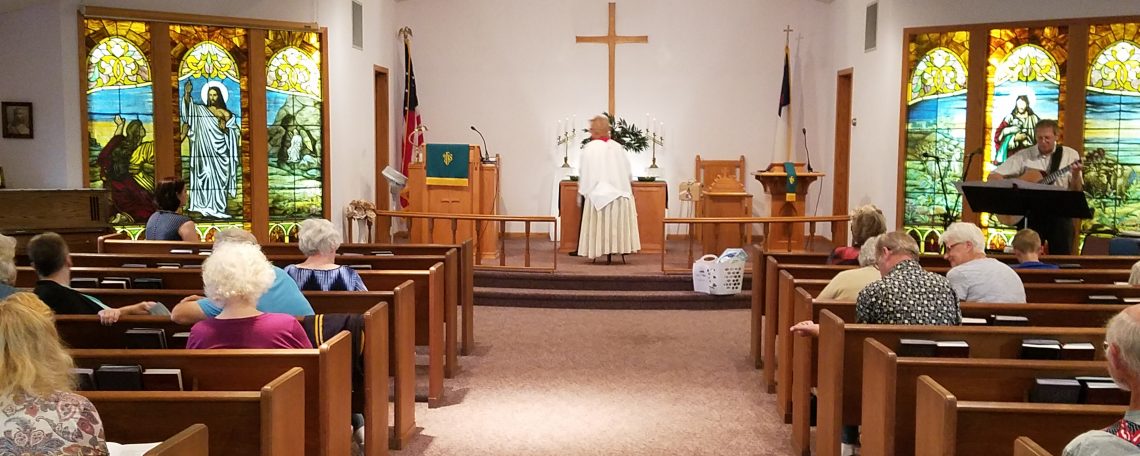 Do you have questions about something you read in our bulletins?
Feel free to reach out to us!
If you have questions about anything you see or read in our weekly worship bulletins, we encourage you to reach out to us.  Head over to our contact page to get in touch with us, or better yet ask us during Sunday worship.  We are happy to answer any questions you may have.
Discover more about our worship services
Learn what to expect at:
Sermons from Pastor Erika Martinez-Flores